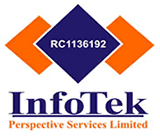 .... How can we help you today?
We can offer you the following:
Dedicated/Shared Windows server hosting...
Bulk SMS and reseller solutions...
We can network and cable your new office...
Website design and affordable hosting...
We provide short code premioum service...
Short code for mobile payment and voting...
GSM number database for your Campaigns...
Secure your website with Verisign Socket Layer...
IT consulting that fits your IT needs...
Contact Us for details today...